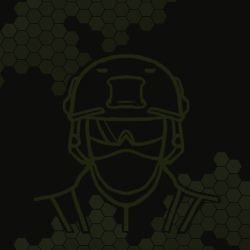 Content Count

6

Joined

Last visited
Recent Profile Visitors
The recent visitors block is disabled and is not being shown to other users.
Witam, Mam pytanie dotyczące snajperek. Czy podobno najlepsza snajperka do 300 zł którą posiadam nadaje się do tuningu jako baza? Myślę co mógłbym też w niej wymienić jeśli będzie warto robić tuning. link: https://www.specshop.pl/product-pol-16795-ASG-Replika-karabinu-snajperskiego-McMillan-M40A3-Sportline-18556.html https://www.militaria.pl/action_sport_games/karabin_snajperski_asg_m40a3_mcmillan_18556_p104921.xml Pozdrawiam i licze na odpowiedź.

Witam. Poszukuję karabinu do 700 zł. Czy ta ar15 od arcturusa nadaje się do tej kwoty? Czy lepiej wziąść cm 040? Szukam jakiegokolwiek AEGA do tam tej kwoty. Linki do produktów: https://www.taiwangun.com/elektryczne/ar15-lite-carbine-at-ny02-cb-arcturus?from=listing&campaign-id=14&q=Arcturus https://www.taiwangun.com/elektryczne/cm-040-cyma?from=listing&campaign-id=14&q=Cm+040

Słyszałem że nie jest jakoś najlepsze specna i mam mieszane zdanie na temat jej

A coś z rodziny m4 się znajdzie? albo rzeczywiscie by było do max 600 zł bo to i tak zawyżona cena jak na mnie.

Witam zastanawiam się nad zakupem repliki AEGA. Wpadła mi w oko ta co jest w nazwie. Polecacie ja? Czy lepiej znaleźć coś innego? Mój budżet to jest max 600 złotych. Link do repliki https://www.taiwangun.com/elektryczne/jg098-t3-k3-j-g-works?from=listing&campaign-id=19

Witam. Czy powie mi ktoś czy lepiej będzie wybrać marpata czy woodlanda? Szukam jakiegoś umundurowania do 300 zł max ale by dobrze się spisywało w lasach. Linki mile widziane.