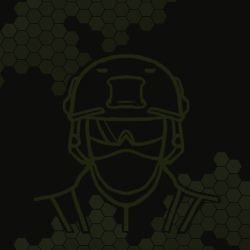 Content Count

21

Joined

Last visited
A jakie emki mają aluminiwe body? Pytam z ciekawości.

Sorry. Czas na forum jest wcześniejszy o godzinę od naszego nie wiem czy to jakiś błąd czy co... A co do BU to Guarder będzie chyba ok.

Witam, jakie zębatki wytrzymają taką sprężynę (m160 guarder)?

Dobra wielkie dzięki. Do zamknięcia.

Sorry. Chciałem coś napisać ale stwierdziłem że lepiej jeśli ktoś z większym doświadczeniem się wypowie. :D

Czyli wersja full steel boyia jest lepsza zewnętrznie?

Czyli tak naprawdę nie ma różnicy?

Witam, Mam pytanie do replik której z tych firm (chodzi o repliki AK i podobne) łatwiej założyć "ostre" części?

Zasadniczo nie ma różnicy (w środku to to samo) więc bierz tą,która Ci się bardziej podoba.

Ja osobiście nie polecam tej repliki.

Lepiej poszukaj gdzieś systemy energy. Niby drożej ale naprawdę warto.

Moja gieta w dość ciekawym malowaniu...