REKLAMA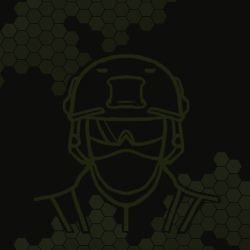 Content Count

29

Joined

Last visited
Piszesz że masz ochronę oczu, mam nadzieje że nie jakieś okularki dodawane do zabawkowego pistoletu na targu:)?

sprężone powietrze, jak w paintballu

http://www.rcskorpion.pl/towar/przewod-silikonowy-pradowy-100mm-kw-br/ Tu masz przykład,sam z tego sklepu kupowałem kable,tylko grubsze,jeśli wejdą grubsze to bierz grubsze:)

Jak nie znasz firmy kulek to je wywal i kup dobre.

Służy do "wyciągania rury gazowej z okładziną górną:)

"chwilowy brak towaru" Jak będzie to raczej nie będzie za 2dychy:)

Nie rozkręcaj tylko go pożądanie nakręć...

"z niesławnej strony airsoftxtreme,po co ryzykować z m4 za 250zł.. jak mogę tej "repliki" nawet nie przysłać?(pomijając jakość repliki)

Z wiatrem to może na 10m polecą..

kilka dych?a bateria i ładowarka to co?

lutowanie-mniejszy opór,do tego kałacha to kable 2mm nawet wejdą..

eee,lepiej sprzedaj szybko tą cymkę i kup coś co ma metalowe body w zestawie...