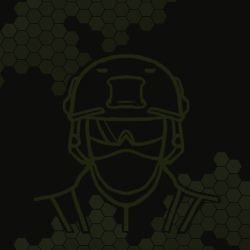 Content Count

123

Joined

Last visited
Jeśli Cię stać to bierz TM

Żadną na CO2 :) Chyba, że chcesz grać tylko ciepła wiosna - lato - ciepła jesień Jeśli mancraft to HPA Najlepiej i tak BASR (Bolt Action Sniper Rifle)

4 czerwiec 2019 :P - niezłe wykopki

Na pistol party to raczej słabo. Przez nieruchomy zamek nie ma automatycznego naciągania po strzale i spust dość ciężko chodzi.

https://www.taiwangun.com/elektryczne-4/cm-098-e-edition-cyma?from=listing&campaign-id=14&q=CM.098&fbclid=IwAR3z8aeGHdYpOVT8OEZQZkAi5LNa2ezVGHrYKFv2gPinAfpzzGrD41qbsOY

Pierwsza rada - nie szukaj używek. Książkę mógłbym napisać o tym ile wtopiłem kasy i nerwów Lepiej kup coś takiego: http://zbrojownia.linuxpl.com/product_info.php?cPath=23_176&products_id=2774 i dołóż trochę na tuning. Będziesz miał super, nową replikę. Jeżeli nową bez tuningu to https://www.militaria.pl/action_sport_games/pistolet_maszynowy_aeg_scorpion_evo_3-a1_17831_p35025.xml

Z kodem rabatowym gf-maniek44-12 ostatnie VFC z GF masz za około 1600 zł. Oglądałem gdzieś film na YT gdzie gość chwalił GBB od VFC

Tyle, że te Cymy mają niestandardowe mocowanie GB, więc zostajesz ze stockiem. Nie zmienisz GB w przypadku dużego tuningu mocowego.

snajpa za 500 czy 500 na tuning ?