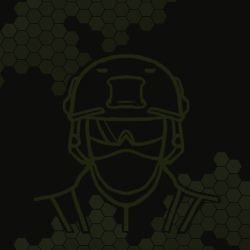 Content Count

44

Joined

Last visited
Najwięcej reklamy potrzebują słabe produkty.

Kup lunete do jakiegoś elektryka i będziesz miał lepszy efekt niż w tej snajperce.

Ustawki są na więcej osób...

PTW bodajże jest za 8 kafli, te nowsze. Możesz wziąć jakąś M4 G&P i zrobić pr0 imba tuning zewnętrzny i wewnętrzny.

Czytając tematy o tych replikach chyba zdecydujesz która Ci odpowiada.

Dzięki za szybką odpowiedz.

A jak stoi sprawa z VK3002DB? Ten sam tier co pudełkowy Tygrys. Wszystko w niego wbija czy dinguje? Jak z działami bo pod tym względem Tygrys chyba wygrywa.

Jakby ktoś miał na sprzedanie kiedykolwiek PSO orginał lub kopie to jestem chętny negocjować.

Swoją drogą to czy wymaksowany Tygrys ma 1 na 1 szanse z ISem?

No niestety nie ta linia drzewka do P. Dziwne że w WoT Tiger jest pudełkowy.

Dzięki Lesio. Teraz moje życie nabrało sensu.

Jak stoi sprawa z Niemieckim Tygrysem? Warto w niego expić i czy jest takim postrachem jak było to naprawdę?

Gra się miodnie, miła odskocznia od FPS i innych typów gier.

G&G bo sprawdzone i przyjazne dla lufek. Swoją droga jakie kulasy polecacie na sprężynę M140?

Najlepsza pod jakim względem? Jeśli wyglądu to chyba tylko Ty powinieneś o tym decydować.