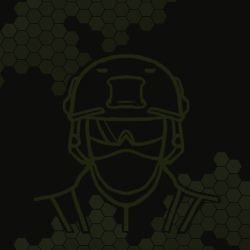 Content Count

497

Joined

Last visited
M4 CQBR + surefire m951 + aimpoint i wilcox + peq II + kac qd.

Mógłby ktoś podrzucić link do tego plakatu z MOH`a?

Sorka źle się wyraziłem. Chodziło mi o slick,coś na wzór 6094a slick.

Mam pytanie. Czy widzieliście gdzieś połączenie Light Under Chest rig z RRV ( bez admina)?

Czyli tłok i cylinder też na te od PDI?

Panowie mam takie pytanie. Co uważacie o takim zestawie i ile z niego osiągnę? - komora PDI + lufa guardera 550mm 6,02 + gumka G&G zielona - stalowy cylinder od Airsoft Pro - stalowa prowadnica wraz z łożyskiem - stalowa głowica cylindra - hybrydowy tłok od Airsoft Pro - sprężyna guardera m140

Już chyba nic w niej nie zmienię. W końcu jest tak jak mi się podoba. M4 CQBR + PEQ II + SureFire M951 + Aimpoint + Wilcox

Cze. Masz materiał w khaki?

Widziałem fotki z ms2000 na górze. Ale tak to jak pisze ajgor_aa raczej bez fanfarów.

Kitlist parę postów wyżej. Jakość zamierzona.

To akurat jak w każdej replice ;)

Mam latarkę M3 od G&P. Cena jest atrakcyjniejsza niż za TLR-1. Kosztuje jakieś 200zł,używka jeszcze mniej. Świeci bardzo dobrze,ale co najważniejsze dla mnie ma ładne skupienie wiązki. Prawda jest taka że mimo to za niedługo przerzucam się na TLR-1 mimo to ;)

Dokładnie. Jak dotąd cena lekko za duża.