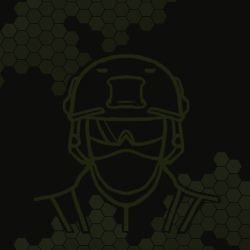 Content Count

16

Joined

Last visited
serwer: New York nick: Fluzak klan: Team Poland okręt: DDX Project

Wszystko zależy od serwera... Gram na New York i tam jest pełno DD, CL i CA.

Ło matko! To ona ma tyle na karku? :strach: Nie potrafię powiedzieć bo gram od niedawna.

Czyżby nikt z Was nie pogrywał w tą grę...? LINK Polecam 8)

2jka moim zdaniem za łatwa i zdecydowanie za krótka. Jeżeli ktoś grał w pierwszą część niech od razu ustawi sobie trudność 'hard core'. :]

Tom Clancy. Wikipedia jak zwykle zawiera błędy. Dokładnie. Marketing...

Clancy nie jest autorem :-P Co do gry - świetna... 1,2,3,4... i miejmy nadzieje, że najbliższa odsłona również.

LINK Swoją drogą ten poprzedni też jest niezły :-P

Joint Task Force. Grałem kiedyś w demo i powiem, że niczego sobie. Niestety wciąż to zupełnie inna liga.

Jeżeli kiedyś połączą starego dobrego R6a z grafiką i możliwością interakcji z otoczeniem w Vegas, to będziemy mieć taktycznego shootera wszech czasów. Sam Vegas mimo pięknej oprawy i ciekawych rozwiązań bardzo mnie zawiódł. Za prosty, za krótki, za banalny.

Jak najbardziej na lato. Na zime...? Hmmm...jeszcze nie wiem ;) /posiadam Enforcer Ultra-Lites Tactical Sport/

Jezeli ktos z Was gral np. w Sudden Strike'a i brakowalo mu dynamiki i efektow z Call of Duty.... To KONIECZNIE musi zajrzec do COH! Jako ciekawostke podam fakt, iz amerykanski PC Gamer ocenil ja na 96%!