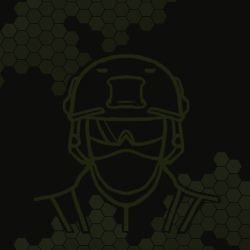 Content Count

208

Joined

Last visited
@bronix Czy przypadkiem na CO2 nie będzie bardziej awaryjna? Prędkość wylotowa nie będzie za wysoka?

ewentualnie zmniejsz TROCHĘ HopUp.

W - Wood , wersja z drewnem

Wyślij ją do jakoegoś magika z Gildii Seriwsantów to zrobią ci z tego UMAREXA prawdzią, uniwersalną bestię CQB/teren. Zmieścisz się w poniżej 400 zł. Przynajmniej powinieneś.(Znajdziesz na forum. )

Jesteś nowy i polecasz wszystkim M4 PJ, polecaj jak wytrzyma bez ŻADNYCH usterek całą gwarancję + około 0,5 roku.

PS. Omijaj też airsoftxtreme i gunsport, ale jeżeli czytałeś forum to powinieneś to wiedzieć :)

Beretka stti 70 pare zlotych. Do tego dwa magi kupujesz, gaz, kulki i go :)

MP5 Galaxy, JG, ponad budżet Cyma M4 najtańsze - KWA, Evolution Airsoft

Dodam, że ze spadkiem szybkostrzelności problem nie dotyczy LiPO i LiFe. Znaczy dotyczy, ale dla człowieka jest to niezauważalne.

Tak, Green Gasu zamiast CO2 :)

Oporny na wiedze. Wszystko masz już napisane. Nie kombinuj z chińskimi eMkami. Kałach Boyi lub Cyma 0,4x i wyżej.

"W replice była zamontowana lufa precyzyjna madbulla 650mm (polecam jednak coś lepszego np.PDI), gumka hop-up guardera i luneta, ale to zostało już sprzedane" Dokup Promyka i jazda. :)

Ojej, za dużo CSa. Kałach - Boyi Emka - KWA, Evolution Airsoft Alternatywa dla drogiej eMki - MP5 Galaxy, JG, Cyma, G36 Boyi, JG, GFC PS. MP5 też jest w CSie. :)

Problem z gazem, albo tym razem szybciej wywalasz magazynki, co skutkuje szybszym wyprstrykiwaniem sie z gazu.