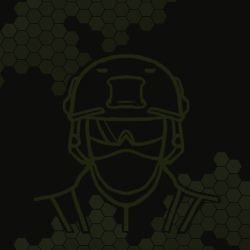 Content Count

625

Joined

Last visited
Smutno mi się zrobiło, kiedy okazało się, że nawet na low mam 20 fps. ;(

Ale one właśnie na głównej też są - jako half-life complete. Inna sprawa, że można je osobno kupować. Ja się zawziąłem i kupiłem tylko jedną grę - Recettear. Wyprzedaże na steamie to zły nałóg. Mam gier tyle, że nie zdążę ich przegrać do końca roku. :O

Gra będzie na tym samym silniku, z tego co wiem.

Rozumiem, że jutro o 20-tej? Wysłałem Ci zaproszenie na xfire rucznoi, może jutro uda mi się z wami zagrać.

Jakby co, to ja chyba mogę już grać. Zagrałem kontrolnie czy laga zbytniego nie ma i nawet fraga udało się złapać. Jeszcze małe pytanko - do komunikacji głosowej muszę sobie kupić mikrofon i tyle? Czy jeszcze jakiś software zainstalować? Głupie pytanie w zasadzie, ale tak to bywa, jak na konsoli człowiekowi podają wszystko jak na tacy. :P

IMO szwedzkie studio robi ten tytuł. No i gramy USMC, więc co ma z tym US Army wspólnego?

IMO robią to. Dlatego marines tak dobrze wyglądają. Coś tam kiedyś wpadło mi w ucho, że szukali po forach airsoftowych gości, którzy udają wojska rosyjskie, ale nie wiem czy to prawda.

Ja niedługo będę miał szybsze łącze i podłącze kompa kablem do routera i chętnie z wami zagram, bo nawet batalie z botami mi się w tej grze nie mogą znudzić. :P

Mam już wszystko na dysku, ale muszę koniecznie net przyspieszyć, bo na 1MB ciągle mnie punkbuster kickuje za zbyt wysoki ping. :P Na PS3 dało się w BC2 grać mimo oglądania filmów na youtube na drugim kompie, czasem lagi były ale kicków nie dostawałem :P

Rise of Nations jest całkiem fpytę.

Dobra, dobra. Prawie nic nie pokazali. Ja czekam z erekcją do "battlefield moments". :]

Nie wiem. Ja dwa razy ubiłem z Kangurem interes i nie miałem żadnych zastrzeżeń.

Zacytuję słowa Kangura z przed kilku postów.