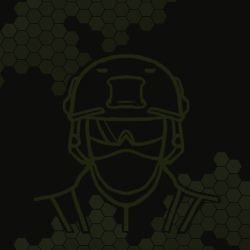 Content Count

370

Joined

Last visited
Cześć, interesuje mnie replika Walthera P99 od WE. Sprzęt jest od dłuższego czasu na rynku jednak na wmasg i w ogólnym internecie do tej pory brakuje o nim szczegółowych opinii. Jedyne co znalazłem to jeden temat na angielskim forum założony w zeszłym tygodniu oraz pełno youtube'owych unboxingów. Czy ktoś posiada to cacko i jest w stanie wypowiedzieć się na temat jego użytkowania, trwałości, dostępności części itp.?

Bardzo proszę o porady lub wskazówki: jak rozłożyć na dwie połówki sklejone body od auga?

Jakie kable wejdą na spokojnie do tej repliki? 16AWG da radę bez upychania?

Teoretycznie będzie, praktycznie może nie podawać kulek, mogą fpsy spaść.

Żalisz się czy chwalisz? Skoro nie działa to trzeba rozkręcić, oszczędź gdybania i sam zobacz co się stało.

Widzałem bo zrobiłem i zmierzyłem. Podaruje sobie zdjęcia, uwierz na słowo. Bez technicznego pieprzenia: aug, 363 lufa, chrono od radeckiego.

Albo na szczelnym układzie. Możesz w to wierzyć bo to prawda.

Dognij do siebie blaszki w wewnętrznych stykach.

Starty przerywacz, rozwalone wewnętrzne styki, za bardzo odgięte zewnętrzne styki od trybu auto. To tylko część możliwych problemów.

A ja prędzej bawiłbym się elementem w body który stanowi kanał dla kulek z magazynka do komory HU. U mnie pomogło podklejenie go od czoła tak żeby był bliżej stopki "kolby".

Weź pilnik okrągły, jak jesteś bardzo leniwy to wkręć go w wiertarkę.

Chyba łatwiej będzie zwiększyć otwór w głowicy cylindra.

Wiadomo zawsze będą sytuacje gdy płynny/dwustopniowy spust pomógł i przeszkodził. Mi częściej pomaga.

Pod pojęciem "ogromnych przedmuchów" rozumiesz nie uszczelnianie się dyszy na kołnierzu gumki? W takim razie nie jest to do końca wina komory tylko gumki/dyszy/popychacza. Ja moim komorom nie miałem i nie mam nic do zarzucenia, nie spotkałem się też z negatywnymi opiniami innych augowych guru na ten temat.

Whoa whoa whoa... Co jest złego w stockowej komorze? Polecasz G&P "myśląc", że będzie dobra? W augu nie ma selektora.