REKLAMA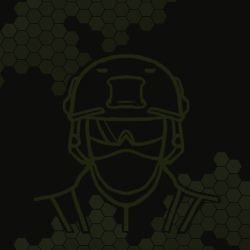 Content Count

551

Joined

Last visited
@Nath- tylko widzisz, DBALi jest kilka, w tym 2 modele używane przez naszych specjalsów. Te robi tylko Ares ( robił, już niedostępne ) i G&P w cenie kilkakrotnie większej niż ten od elementa podany przez Ciebie. Puloman- kibicuję i czekam na efekty ;-)

A ktoś prócz chinoli robi jeszcze M240?

Tak na serio- to zależy iloma osobami dysponujesz. Grupą 3-4 osobową działa się inaczej niż 10 czy 15 osobową. Od razu odradzę na starcie wejścia "dynaminczne" - to jest fajne przy przewadze taktycznej, gdy mamy granaty/pirotechnikę, obłożone funkcje w drużynie/sekcji i pewien zasób umiejętności. Dla początkujących powolne ruchy i krojenie sektorów/pomieszczeń będzie dobre.

Pro-tec classic- kask, żaden hełm, nawet nie kuloodporny noszony przez chłopaków z Delty.

Nie, robiona chyba dla JWK w warunkach bazowych, tego typu kolby było widać jeszcze w Iraku za czasów Irasa z Miwo Lubliniec.

No pewnie, PK używali przynajmniej do 2012 roku. https://lh6.googleusercontent.com/-vxGdFsM0e6A/UP1ZlliWRfI/AAAAAAAAG_I/BKycbXc-RUY/w1024-h718-no/0b11023729203e5e.jpg https://lh4.googleusercontent.com/-HGAgSFiqwRQ/UP1ZsTWMBnI/AAAAAAAAHCU/REOrZ0K6T68/w720-h560-no/1zoyvqr.jpg https://lh5.googleusercontent.com/-3aVD6D4_A7U/UP1Z0-xS3FI/AAAAAAAAHG8/pMmngSYUbrg/w800-h450-no/34ht3d0.jpg https://lh5.googleusercontent.com/-Fa8U-QOeTvE/UP1aLR6BCJI/AAAAAAAAHTQ/QrXL1P3JVcA/w800-h600-no/DSCF4066.JPG https://lh5.googleusercontent.com/-iY0N0mucEng/UP1aNVzyoTI/AAAAAAAAHUM/zo-QHrSP0FM/w1217-h792-no/JWK%2BUkm2000.jpg https://lh6.googleusercontent.com/-hzrA8tK1IW0/UP1aNpyDgcI/AAAAAAAAHUc/xd5sW9b2-VE/w1024-h685-no/JWK-13.jpg Wystarczy? :icon_lol:

Aha, dzięki za wyjaśnienie, ale lepperowe "fa pa". Jakoś ostatnio jestem we własnym świecie i nie kontaktuję.

Długie robi jeszcze Boyi.

Chyba zbyt świeże by coś było widać.