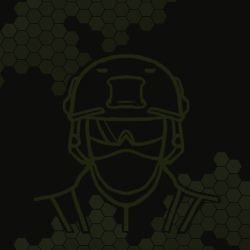 Content Count

152

Joined

Last visited
Pytanie: Czy ktoś próbował wykonać adapter na 2 RISy? Zrodził mi się pomysł masterkey'a.

A czy ktoś "mierzył" Kublai'e ?

A zapytam się, jak ci służy precka JBU w specnie? Byłoby wart swojej ceny na dzień dzisiejszy?

Witam. Już użytkuję swoje H03 (M27 IAR) i chcę zapytać, czy będzie pasować do niej komora Madbull? I czy to dobra podstawa do robienia/wstawienia FlatHop, bądź R-Hop?

Grywa się w to na pewno dobrze. Optymalizację poprawili konkretnie. Nawet pamiętam początki: co najmniej 30 minut ładowania do menu głównego, kolejne tyle do gry. O pingi nie musisz się martwić. W moim przypadku to muszę nauczyć się cierpliwości lub odłożyć kasę na nowego PC, bo mój to jest "kabaret" na dzień dzisiejszy, tzn.: - Intel i7 870 - GTX 1050 Ti od Gigabyte - 8 GB RAM GoodRam 1333 w Single Channel (niestety na dualu PC odmawia posłuszeństwa) - 500W zasilacz - płyta AsRock H55M-GE (nie pozwala mi nawet podkręcić procka i mam uszkodzony slot na kości RAM) Jeśli chcesz, to kupuj i graj. Na moim konfiguracji na niskich 50-60 klatek z małymi zacięciami.

Właśnie zrobiłem pierwsze zakończenie. Gra fajna, lecz jak posty wyżej, sens gry tylko w coopie. Jeżeli masz dodatki Fallen Ghost/Narco Road, to mógłbym zagrać z tobą. Jak coś, to pisz na PW.

Przekonałeś mnie. Już zamawiam. :D Dzięki.

Dzięki. Chyba się na nią zdecyduję. AnR, a jak byś to porównywał w stosunku do Specny, np. IAR-ki (SA-H03)?

Odgrzewam temat. Jak się porównuje na dzień dzisiejszy eMki WE (https://gunfire.pl/product-pol-1152204130-Replika-karabinka-WE-M4-RIS.html) w stosunku do G&P, G&G lub Specny?

Czy krótko mówiąc, celować w G&G np. wcześniej wspomnianego gc4-16, którego na ten moment nie ma, niż nabyć specne i tuningować od razu przy zbliżonych budżecie.

http://azteko.pl/specna-arms-replika-karabinka-sa-h03-p-15394.html https://gunfire.pl/product-pol-1152215174-Replika-karabinka-GC4-16-IAR.html Które byście polecili jako RKM? Specnę i tuning z marszu, czy G&G + 11,1V?

http://www.taiwangun.com/lufy-precyzyjne-2/455mm-super-far-lufa-precyzyjna-6-05mm-slong-airsoft?from=listing&campaign-id=19 Czy ktoś już montować preckę tej firmy?

http://azteko.pl/ipower-akumulator-li-po-2200mah-7-4v-20c-p-11911.html http://azteko.pl/ipower-battery-li-po-1450mah-74v-20c-p-21315.html Która z nich będzie pasować do kolby?

Dobra. To zapytam się dalej. Co sądzicie o częściach, które bym planował montować: http://azteko.pl/act...mm-p-20830.html lub http://azteko.pl/pps...mm-p-21190.html http://azteko.pl/mod...63-p-11807.html http://azteko.pl/arm...03-p-11901.html http://azteko.pl/gat...r-3-p-8759.html I co byście polecili do ewentualnej zmiany?

Witam. Jaki cylinder by pasował do lufy 455 mm? Bo planuję po wypłacie zakup HaKaśki IAR Specny (H03) i nie wiem, czy stockowy cylinder typu 2 może zostać?