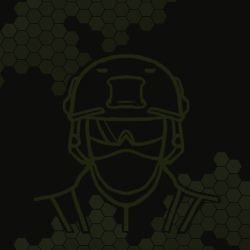 Content Count

108

Joined

Last visited
Doskonale to widać na fotach z RWs, gdzie raptem kilku gości ma płyte włożoną w RRV czy jakies LBT ( foty z pola )

Możesz jaśniej zadać pytanie ? co rozumiesz przez 'górną granice' ?

Wygląda jak jakiś pokrowiec na lornetkę, militarnego przeznaczenia raczej nie uświadczysz.

z tego cp pamiętam to 1 cal

Tak jak Yahalom mówi, Fugitive, są chyba 2 wersje kolorystyczne, z czerwonymi elementami podeszwy i takie jak na w/w zdjęciu.

Chyba to PC jest pomalowane na oliwkę, coś mie się tak zdaje.

Szaszłyk juz wyprzedził wszystkich napaleńców przed premierą filmu i wrzucił w ten temat to zdjęcie. Jest kilka stron wcześniej.

Niestety byłoby za łatwo jeśli to by były ESSy. Na zdjęciach z RW chłopaki nie mają 'raczej' ESSów a właśnie Arena Flack-jack.

Przecież na wikipedii masz loga wszystkich teamów

Może jakaś galeria na picassie ?

Po zdjęciach stawiam, ze tubus ma średnice 1 cala, więc takich montaży szukaj, a najlepiej zmierz średnice i będziesz wiedział jaki wymiar potrzebujesz.

A to nie będzie ładownica EI na nokto ?