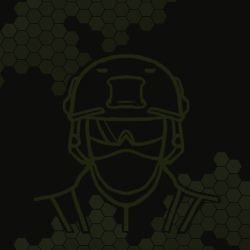 Content Count

272

Joined

Last visited
- http://www.taiwangun.com/magazynki_magazyn...m_122-1536.html Napisz do taiwangunu. Pewnie będzie dostawa z tym. :D Ale jestem fajny :-F .

Może nie masz skilla? :-F 8-) .

Dobra, zostanę z moim zestawem Deep Fire. Chociaż uważam, że za ciężkie kulki to są dla niej. Nie mniej rozrzut bardzo mały (jeśli chodzi o te ostatnie metry, na które i tak nie patrzę).

Nie chodzi o założenie, tylko o wynik. Zresztą, gdy często czyszczę całą replikę, wątpię, aby było to rozwiązanie długoterminowe.

Nie, Guarder odpada w przedbiegach :-F . Nie mam szczęścia do nich. PS: Myślałem nad czymś nowym, np. KM-Head, albo MadBull. Z tego co widzę, są 3 typy MB, nie mam pojęcia co by było najlepsze do takiej konfiguracji.

JG wytrzymuje nawet M150...

Potrzebuję gumki do ciężkich kulek (0,28 - 0,36) i stosunkowo niskich fps'ów (400-500+). Co by można wziąć?

Czy bez obaw to mam wątpliwości. Na pewno prędzej pójdzie niż przy gumowych. @rodnath - Generalnie na dzień dzisiejszy mam SP130 Guardera. Planuje pozostać przy niej, a, że głównie replikę używam do 3-gunu airsoftowego, myślę nad SP140, żeby kulki troszkę szybciej leciały. Aktualnie używam 0,36g, ale trzeba będzie poczekać na Biovale 0,30g.

Nie zawsze tak jest. Wystarczy podeprzeć szkielet i nie używać auto.Sam czekam tylko na bore-up Deep Fire z metalowymi głowicami i pełny aluminiowy tłok do GB v2 w G&P.

Tak, to jest właśnie JG...

A jak z XPS'em od Elementa?