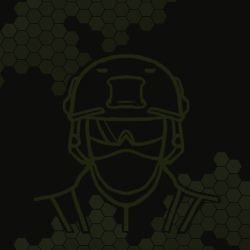 Content Count

272

Joined

Last visited
Everything posted by Nerpa
- http://www.taiwangun.com/magazynki_magazyn...m_122-1536.html Napisz do taiwangunu. Pewnie będzie dostawa z tym. :D Ale jestem fajny :-F .

Może nie masz skilla? :-F 8-) .

Dobra, zostanę z moim zestawem Deep Fire. Chociaż uważam, że za ciężkie kulki to są dla niej. Nie mniej rozrzut bardzo mały (jeśli chodzi o te ostatnie metry, na które i tak nie patrzę).

Nie chodzi o założenie, tylko o wynik. Zresztą, gdy często czyszczę całą replikę, wątpię, aby było to rozwiązanie długoterminowe.

Nie, Guarder odpada w przedbiegach :-F . Nie mam szczęścia do nich. PS: Myślałem nad czymś nowym, np. KM-Head, albo MadBull. Z tego co widzę, są 3 typy MB, nie mam pojęcia co by było najlepsze do takiej konfiguracji.

JG wytrzymuje nawet M150...

Potrzebuję gumki do ciężkich kulek (0,28 - 0,36) i stosunkowo niskich fps'ów (400-500+). Co by można wziąć?

Czy bez obaw to mam wątpliwości. Na pewno prędzej pójdzie niż przy gumowych. @rodnath - Generalnie na dzień dzisiejszy mam SP130 Guardera. Planuje pozostać przy niej, a, że głównie replikę używam do 3-gunu airsoftowego, myślę nad SP140, żeby kulki troszkę szybciej leciały. Aktualnie używam 0,36g, ale trzeba będzie poczekać na Biovale 0,30g.

Nie zawsze tak jest. Wystarczy podeprzeć szkielet i nie używać auto.Sam czekam tylko na bore-up Deep Fire z metalowymi głowicami i pełny aluminiowy tłok do GB v2 w G&P.

Tak, to jest właśnie JG...

A jak z XPS'em od Elementa?

Nie jestem pewien, raczej tanio tego nie znajdziesz. Coś jak Match'owe USP .45.

To jest DE z kompensatorem.

Oh yeah. - http://rsov.com/index.php?target=products&...roduct_id=12919 Red / Green Laser (20W) / with dual head flash LED Illuminators (High / Low Power) Dual selector for the laser and illuminate mode. (OFF/ Laser / Laser Flash / full power LED / full power LED + laser) Upper Selector and Rubber Fire Button Switch for Green laser and High power LED Lower Selector and Rubber Fire Button Switch for Red laser and Low power LED

Zapewne nie bierzesz pod uwagę, że bardzo dużo gumek Guardera jest strasznie nie trwałych. Jeśli masz dobrą gumkę Systemy to po co ją zmieniać? I tak zazwyczaj Guarder gorzej kręci niż Systema.

Po co ktoś piszę temat, a potem ma wszystkich w pupce?

- http://www.ebairsoft.com/magpul-masada-black-p-3555.html ACR - 500$ i mamy ją w domciu.

Tak, a powiedz mi ile osób na zdjęć z terenu (piszę tu o wojsku) ma AR'y, SCARy z innymi chwytami? Bo robienie lower recivera tylko dlatego, żeby mieć stary chwyt, który nie jest wygodny mija się kompletnie z celem. A MSBS widzę, że lower reciver z wyglądu jest mniej lub bardziej podobny do konstrukcji ACR, która owy zmieniony chwyt MOE ma już w sobie. No, ale jeśli dla Ciebie stockowy chwyt USGI pasuje, no to nie wiem. Weź sobie kup M16 Vietnam.

- http://www.world-element.com/

No to wystarczy podkleić spust i jest mniejszy skok spustu. A to jest momentary-on?

Powinny lecieć bardzo równo. Ta kulka się blokuje pewnie na kołnierzu gumki. Jeśli wkładasz magazynek i da się strzelać to weź coś ala wycior i wepchnij kulkę prosto do komory. Po prostu zrobisz "lock 'n load".