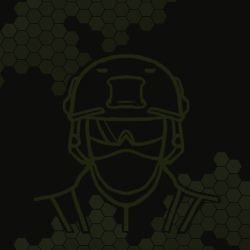 Content Count

813

Joined

Last visited
Recent Profile Visitors
The recent visitors block is disabled and is not being shown to other users.
Chyba, że zgubiłeś korek od miski. Wtedy szacuneczek, ze auto tak długo jechało

Jakieś zdjęcia, rozmowy z serwisantem, zrzuty?

u mnie pękł szkielet, ale repla po wrzuceniu lufy i gumy systemy bardzo ładnie nosiła.

Imo płaska alu głowica to zły pomysł- szkielet dostanie po dupie, raczej nie ma przypadków pęknięcia, ale zalecałbym POMową lub sorbopad

Najlepiej dedyk RSa, jak nie to trzebaby kombinować ze szlifowaniem tłoków shsa pod sr25 (v.2 long i l85)

1. Mocny magnes, najlepiej z głośnika i jechane :D 2. Nie pamiętam już, zawsze możesz coś próbować upchnąć, jak się zmieści.

za szeroki tłok w stosunku do szkieletu? jeśli masz możliwość spróbuj na innym szkielecie

stara sztuczka z magnesem pod szkielet?

moim zdaniem tylko 11,1- i tak później coś będziesz robił w replice

Potwierdzam, tłoki są wytrzymałe. Składałem jedną replikę na M125, druga na M135- właściciele bardzo zadowoleni, ten na M135 nie oszczędza i na auto też sieje

Jeżeli ak metalowe to aktualnie tylko cyma- ludzie skarżą się na nowe wypusty boyia.

To nie jest to samo cm.003 co kiedyś.

Brałbym dwójkę i z czasem wymienił komorę z dyszą

Też mi się wydaje, że w pierwszej generacji były ciut dłuższe lufy. Pakuj co jest i co się zmieści.