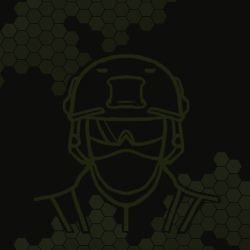 Content Count

1416

Joined

Last visited
Znam, jednego w UK osobiście co ma GBLS jednak nie jest to tak zajebiste jak reklamują, ale sam nie macałem niestety.

Większość USA na pewno nie biega na HP. PTW to lepszy aeg bo wszytsko w nim jest lepsze i lepiej zrobione. Świętym gralem będzie ptw w hp z zbiornikami w kolbie bez wężyków

Święty grall to je PTW a nie aeg i hp

Głupie pytanie, ale nie widzę nigdzie tego w opisach. Przestaje strzelać po ostatniej kulce?

Normalny sklep płacisz i wysyłają towar, ale tylko w takiej kolejności.

Sklep jest ok. A co do drugiego pisz email do Socoma i daj znać co odpowiedzieli

Pytanie czy to ma wyglądać jak barret i po prostu strzelać czy też detale się liczą to wtedy socom.

Barret w sumie tak jeśli mowa o dwzorowaniu to wersja tylko do Socom Geara. Replika bardzie dla klimatu tylko niestety, tuning super max lub hp a i tak podobnie wali vsr więc praktycznie cóż

Pytanie co do magazynków. Wersja czarna czy półprzezroczysta jest nowsza/poprawiona/lepsza?

Vsr TM plus tuning na pdi

W sumie wolę i nawet 10 tematów. Bo jak ma 10 spraw spornych w wyszukiwarce to nawet nie trzeba ich czytać.

szmerglu ale z całym szacunkiem nie pieprz. Ja pamiętam tamtą sprawę, ale jakim cudem będzie to ktoś pamiętał, jeśli nie widział? Inna sprawa, nawet jeśli nie oszustwo to jednak temat pokazał, że nie warto z nim handlować i to wina już szpeju, że nie ogarnia dobrze tematu, jako kupujący wolę zobaczyć dwa tematy i mieć całokształt a nie tylko jeden temat.

Valken czerwona dysza 430 fps na 0,2, lufa pdi 6,01 285 chyba zasięg albo 60 albo 70 po sznurku na 0,3 od g&g. Rogaś składał w hpairsoft, to może będzie lepiej pamiętać EDGI to mosiądz nie stal, cholera wie jak szybko się rozkalibruje.

To kup a zrozumiesz co przedmówca miał na myśli.