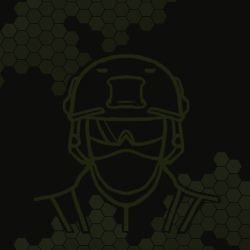 Content Count

303

Joined

Last visited
Recent Profile Visitors
The recent visitors block is disabled and is not being shown to other users.
Wiesz, przy takim J i 0,48 to masz raczej snajperkę, nie DMR( 595 fps/0.20).

Zdarzyło mi się, ale gdzieś po 10 dniach.

Prawie co tydzień są spotkania na Mokrym Ługu w Rembertowie. Np. https://www.facebook.com/events/424171011646494/

Chcesz Evolution, zajrzyj do Zbrojowni.

Ja tam widzę jednego w Spitfire

Nie wiecie czasem, czy magi od G17 TM pasują do TM 18c ?

32 kolory to dodatkowy atut ? Widziałeś w droższych lunetach taką funkcjonalność ? To tylko haczyk na początkujących.

Posiadam oporządzenie MP, Olive Drab, RG, Olive green. Ściągnąłem sobie kolory z Miwo i porównałem z rzeczywistością. Spokojnie można ocenić różnice ze zdjęć próbek od MIWO. Poza tym obejrzałem sobie te próbki na monitorze Eizo 2433( w dodatku skalibrowanym x-rite). Większej różnicy nie ma w porównaniu ze zwykłym monitorem( akurat używam teraz Dell-a). Oczywiście jeśli chodzi o tą próbkę kolorów. Grafika, a przede wszystkim, fotografia, to zupełnie "inna para kaloszy". Co się tyczy Bootle Green, to bym może próbował z Olive Green.

Bez przesady. Mam nieskalibrowany monitor i doskonale widać różnice pomiędzy próbkami.

policz koszty sobie. Wydawać tyle kasy, tylko na swoje potrzeby? Lepiej dokupić małą butlę.