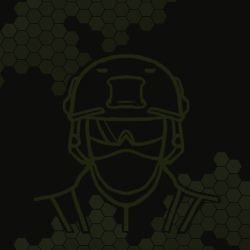 Content Count

442

Joined

Last visited
Recent Profile Visitors
The recent visitors block is disabled and is not being shown to other users.
Akurat nie mam go pod ręką, bo leży teraz u koleżanki z formacji, ale jak tylko u niej będę to zerknę :icon_wink:

Tak w ramach ciekawostki - ostatnio zamówiony Glock z Taiwangun'a ma metalową lufę zewnętrzną i lepsze przyrządy celownicze (zielone kropki). Oczywiście nadal jest komplet oznaczeń jak na ostrej.

Kolega pytał "jak" a nie "jaki" ;)

Czy istnieje kabel pozwalający na oddzielenie anteny od radiostacji i umieszczenie jej w innym miejscu oporządzenia? Powiedzmy, że chcę radio z przodu kamizelki dla łatwego dostępu a antenę chcę wywalić do tyłu. Znalazłem coś takiego, ale nie mam pewności czy się nada - http://tnij.org/9e1jy9o To jest chyba dedykowane do routerów. Radiostacja to Wouxun KG-UV8D

Maksymalne napięcie na celę nie powinno przekraczać 4.2V, jeżeli faktycznie na jednej masz 7,6V to nie wróży dobrze IMO.

Jest już temat z takim zapytaniem. Poszukaj.

W czym dokładnie tkwi problem? Da się ją zmusić pilnikiem do współpracy, czy jakaś grubsza sprawa?

Jak wszystko jest dobrze poskładane, to na 120 spokojnie powinno tyle wyjść.

Klej do gwintów i po problemie.

Pany, to nie temat o akcesoriach ;)

Jak potrafisz zrobić choćby uproszczony rysunek techniczny, to możesz zamówić odpowiednią przejściówkę u tokarza. Ewentualnie przejść się i pokazać w czym rzecz.

Glock 17 od ARMY :icon_smile: Dołożone: - latarka Surefire X300 Ultra (kopia) - Magpul Speedplate (kopia) - stalowe, fluorescencyjne przyrządy celownicze Night Sight od Guardera - walizka od ostrego Glocka Dodatki warte dwa razy więcej niż replika :D Bebechy ruszę jak stockowe padną ;)

Musi być nówka? Moja kobieta kupiła niedawno używany egzemplarz i jest zadowolona, pojawiają się dość często w komisie.

Bierz G&G, będziesz zadowolony.